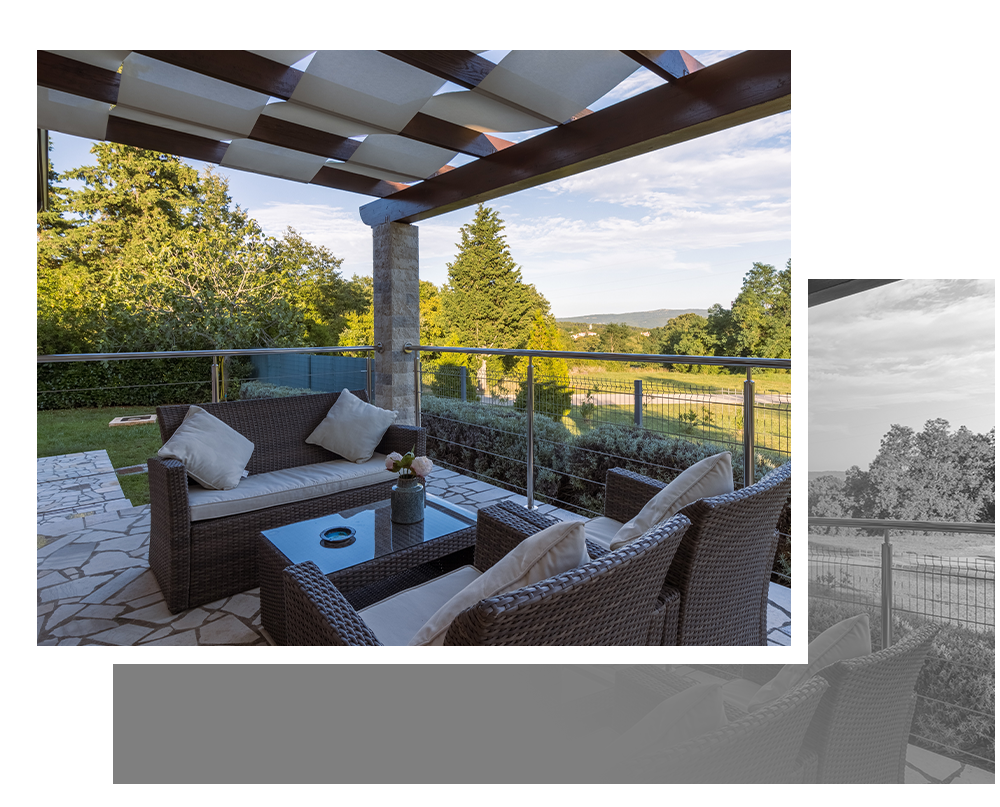 Outdoor Decorative Concrete Overlays
A concrete overlay is a polymer resin, consisting of cement, sand, and other additives that are designed to help improve the appearance and durability of your outdoor concrete floors. At Alamode Concrete, we can create decorative overlays in a variety of colors and patterns to elevate your outdoor living space. We'll work with you one-on-one to create a custom concrete overlay design that you are sure to love. Give the Alamode Concrete team in Ottawa a call today and we'll get you started with an estimate.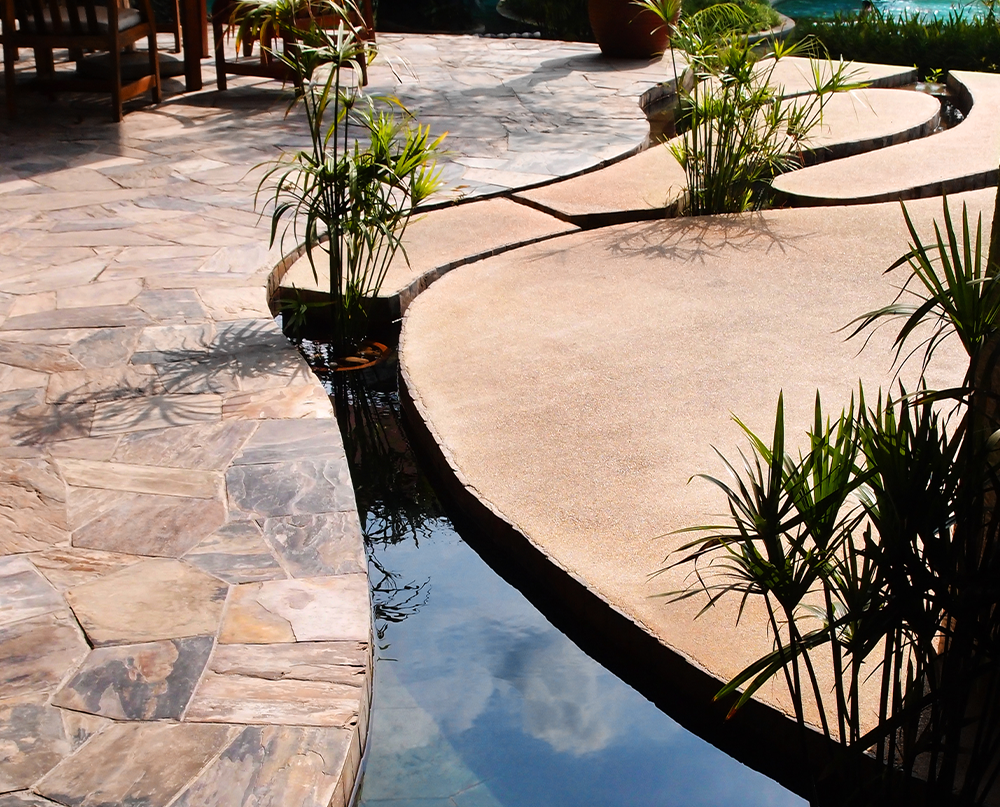 Types of Concrete Overlays
There are four main types of concrete overlays.
Stampable Overlays – Stamped Concrete is a decorative concrete overlay that can be stamped with different patterns and color variations to mimic the look of natural stone, brick, and more.

Microtoppings – Microtoppings can be used on their own or as a base for stampable overlays. This type of concrete overlay, which is thin, coming in white or grey, and generally coarse, fills in holes to produce a level surface.

Self-Leveling Overlays – Self-leveling overlays are poured over an existing surface to level out any imperfections or create new levels. They can be layered up to one inch and are ideal for areas where structural restorations are necessary.

Multipurpose Overlays – Multipurpose overlays are the most unique and customizable concrete overlay option. They are made with a higher content of sand, allowing us to use trowels, hopper guns, and other techniques to mold and texturize in an almost artistic manner.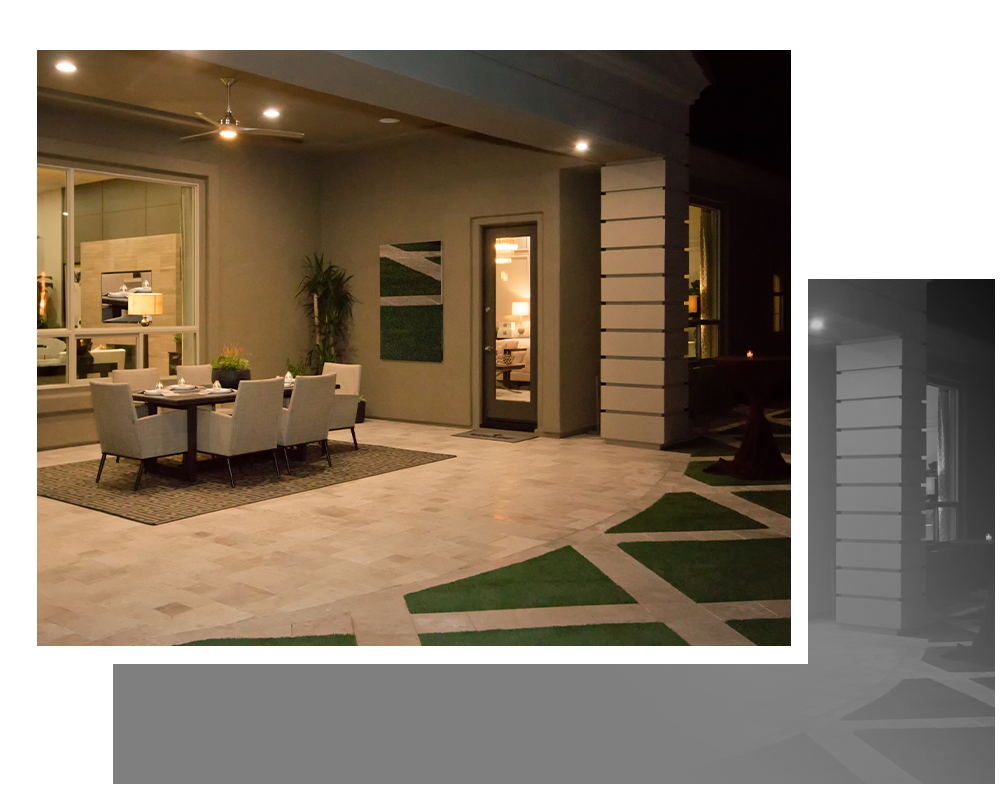 The Benefits of Concrete Overlays
An overlay provides a custom design that looks natural and high-quality. It's also durable, lasting for many years without needing to be repaired or restored. Additionally, there are several different types of overlays available depending on your needs and budget. Decorative concrete does not fade in sunlight or crack over the years – making it the perfect choice for outdoor spaces like patios, walkways, pool decks, driveways, and more. When you work with Alamode Concrete our team can help you choose which type of overlay will look best in your outdoor space and fit within your budget.
The Decorative Concrete Company Ottawa Trusts
At Alamode Concrete in Ottawa, we specialize in decorative outdoor concrete overlays that can add beauty and function to your living space. We offer a variety of overlay types that can be tailored to fit your specific needs and goals. Give us a call today and let us help you get started on creating the perfect outdoor living space for you!